5 Eyebrow Trends That Will Be Big This Fall!
Thick sweaters, stylish boots, scented candles, and of course, pumpkin spiced everything—it's beginning to feel a lot like fall. The undeniably fashionable season brings on exciting new trends and resurfaces classic styles every time it comes around. Beauty is no exception, and this season we're going to see thicker eyebrows make a brow-raising statement, amplifying those bold and comforting feels that we love about fall.
With some convenient eyebrow maintenance, you can achieve all the top trends for fuller eyebrows. But before you hit the salon, you should know that it's easy to perform a lot of eyebrow maintenance at home—all you need is the right tips and eyebrow products, making your trending look almost effortless and a lot more affordable. These styles aren't just for top models… Everyone can be trendy this fall!
Without further ado, let's look at the top eyebrow trends for fall 2022!
1) Natural Arches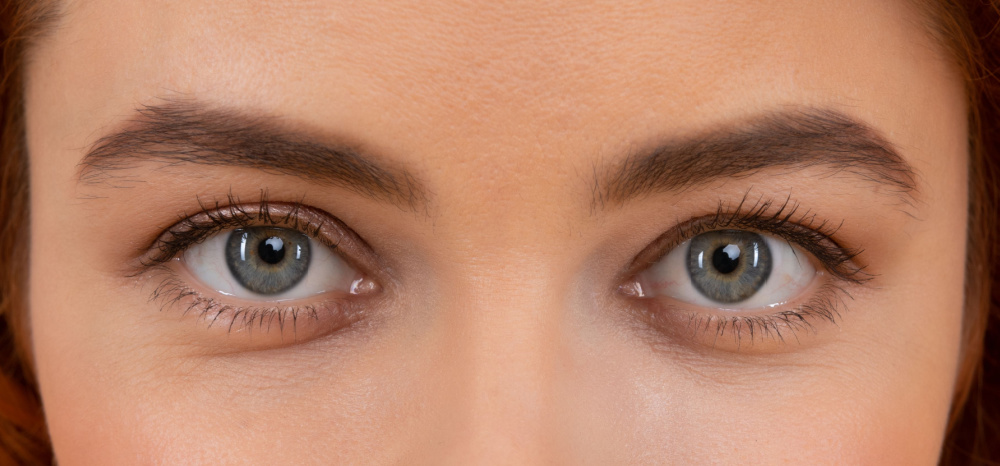 Whether it be on the runway and our social media feed, we're seeing more and more people showing off their thicker eyebrows while embracing a more natural style. This trend involves allowing natural arches to show their true shape. This doesn't mean unkempt, but instead, leaving spacing to do its thing for a slightly more untouched look. Inherent beauty is becoming apparent through people revealing how their natural brows help frame their faces.
This is an easy trend to make your own. Allow your brows to grow in to achieve fuller eyebrows naturally (only tweeze away truly unwanted strays). Use an eyebrow growth serum (of course, we recommend Essential Eyebrow Solution®!) if your eyebrows are a tad on the thinner side to start. Then carefully tweeze any hairs that fall outside of the general outline, but don't shape or alter the appearance of your arches.
2) Voluminous Brows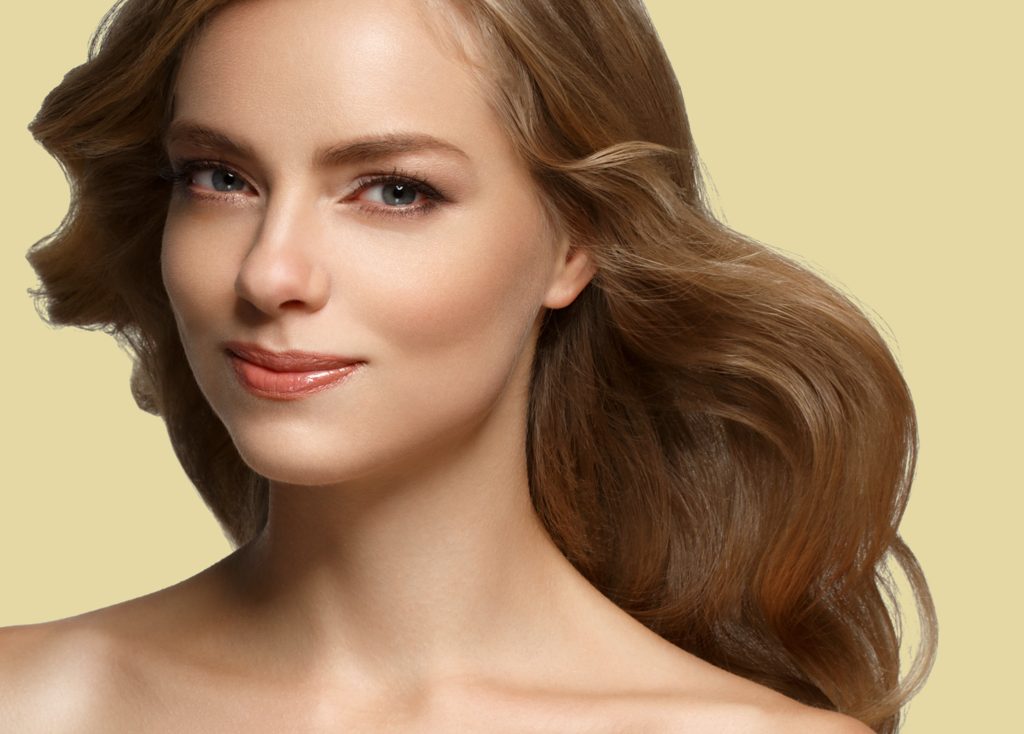 Volume is making a comeback! So if you're looking to achieve a thicker look this season, stop trimming down hairs and start brushing those luxurious strands up. This creates the appearance of additional volume instantly, and you can try a clear gel to help set them in place more fashionably. If you have thinning eyebrows or are looking for an eyebrow remedy to bring more oomph to your brows, try a serum that specifically nourishes and conditions your eyebrow hair to help them naturally grow thicker in time to get the look you want for this season.
3) Feathered Texture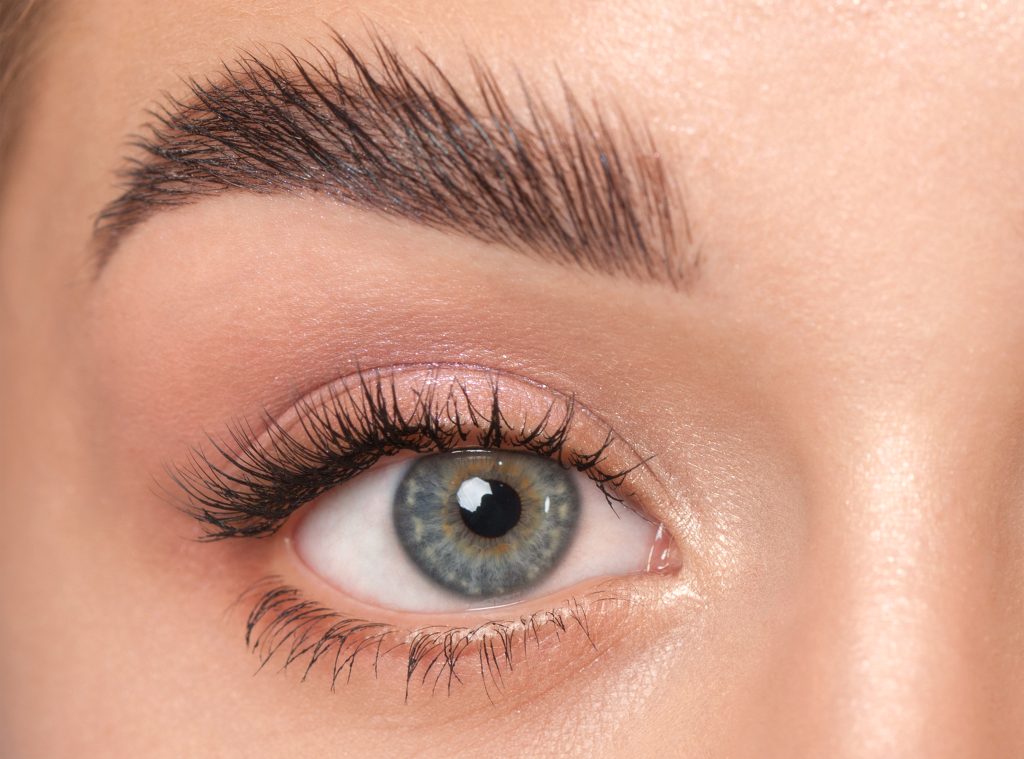 This trend utilizes defined strands for a controlled and sleek look. For eyebrow care, use a gel to enhance definition. Straighten the hairs towards the ends of the brow and shape ends to a point. You want to make your natural shape look like a feather with enhanced lines. Fuller eyebrows will make this style a lot easier to achieve, and having an eyebrow growth solution on hand will keep your brows looking thick even with the hair pulled into tighter strands.
4) Bleached Brows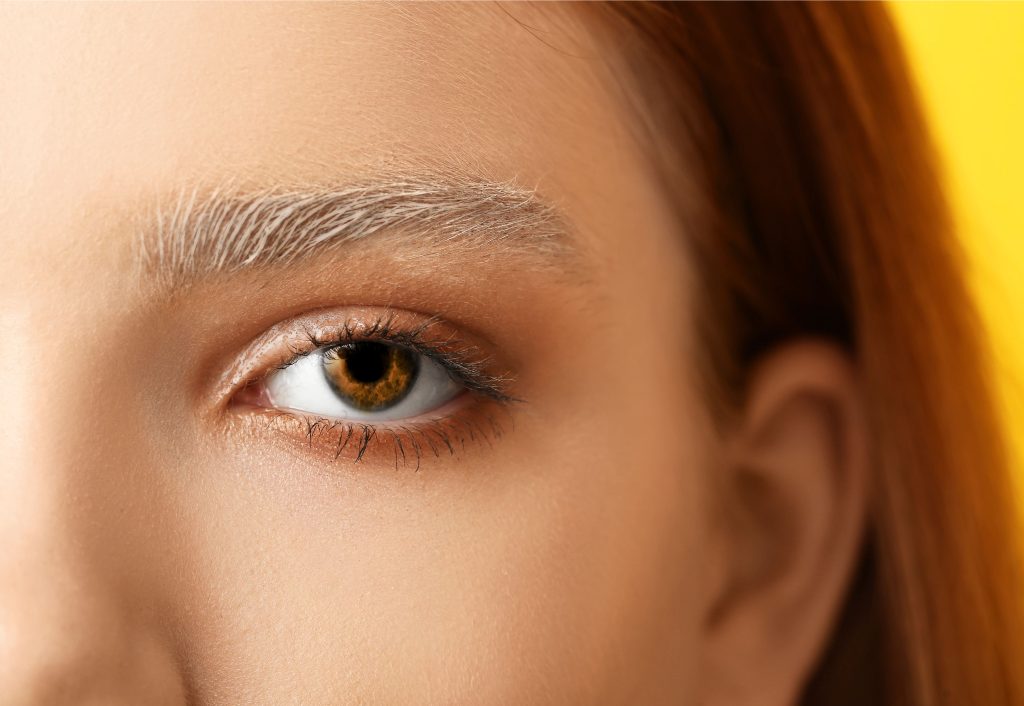 The late 90s called and demanded that we bring back bleached brows! This is a trend taking names and big events by storm. Influencers have picked this up as well, so if you're looking to bolster your social media fame or be the envy of all your friends, this could be a great trend to take advantage of. If you're really dedicated to the look, you can go permanent; otherwise, use concealer for a temporary switch. 
5) Laminated Brows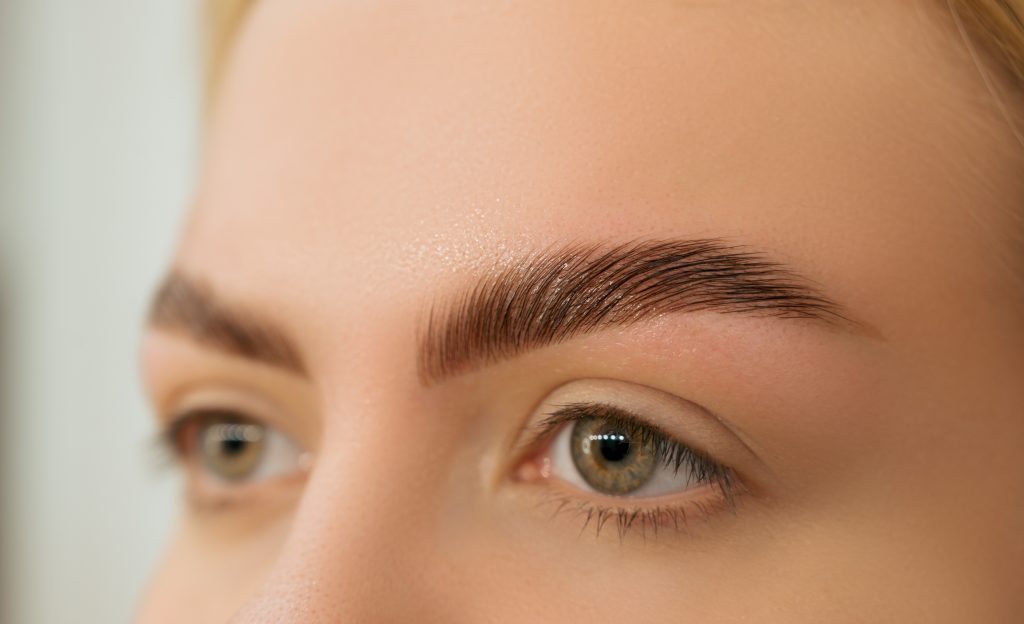 Brow lamination is a treatment that straightens hairs to help shape and make eyebrows fuller for 6-8 weeks. We recommend an all-natural serum if you want to achieve thicker, fuller eyebrows before going in for a lamination treatment for a long-lasting look.

Laminated brows stay in place with almost no eyebrow maintenance but can also damage the hairs with harsh chemicals. If you're going this route this fall, you may want to consider a product that will help combat the potentially damaging effects of this trend. While the risks tend to be minimal, the chemicals used to relax the hairs (the same used for perms) can be harsh on the hairs, making them dry or brittle. Look for something that is designed specifically for healthy eyebrow nourishment and regrowth. While this trend creates a look that makes eyebrows thicker in appearance, you don't want your eyebrows thinning as a result!
About EES Eyebrow Growth Serum
A common thread throughout all these fall trends is that fuller eyebrows are in!  EES – Essential Eyebrow Solution® is the only clinically-tested and patented cosmetic eyebrow product on the market to address eyebrow thinning or potential eyebrow loss.  With its paraben-free formula comprised of the natural botanical black cohosh, EES supports eyebrow fullness and suppleness and is ideal for individuals looking to enhance the appearance of their natural eyebrows.

If you are struggling with thinning eyebrows or simply want to get fuller brows to pull off the latest eyebrow trends, we're here to help with the best eyebrow hair growth serum on the market! Order yours today!
Always remember: Be informed. Be encouraged. Be empowered. But, most of all . . . Be yourself.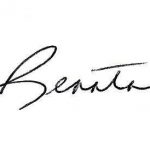 About the Author
Renata Marie Vestevich is the president and founder of EES – Essential Eyebrow Solution®. Her career covers more than 30 years in the cosmetology and hair replacement industry. To read Renata's full bio, click here.