Can Acupuncture Help Hair Loss?
What Science Says…
If you've ever experienced any type of hair loss or thinning hair, you understand the devastating psychological effects it can bring—and the willingness to try different approaches that might help restore your hair and your confidence. 
One common treatment is acupuncture. According to the National Center for Complementary and Integrative Health, acupuncture is a time-tested technique used in traditional Chinese medicine. Practitioners stimulate specific points on the body—most often by inserting thin needles through the skin. Acupuncture is known to help alleviate medical conditions such as chronic head, neck and knee pain in some individuals. 
Can acupuncture help with hair loss, too? Let's take a closer look at what science says…
The goal of acupuncture when combatting hair loss is to correct any imbalances that negatively alter hair quantity. Acupuncture has been found to be particularly effective for those suffering from hair loss as a result of hormonal imbalances (especially women with an overabundance of male hormones), stress and nutritional deficiencies. One key study published in The Journal of Alternative and Complementary Medicine showed that women who obtained daily acupuncture for six months showed similar improvements in hormone levels to those who took the drug metformin 3x daily (Pacific College of Oriental Medicine).
An additional study of patients with alopecia aerate was published in the Journal of Acupuncture and Tuina Science. Of the 78 participants, 43 of them were treated with acupuncture while the other 35 were treated with a combination of cystine, vitamin B1 and minoxidil over a four-month period. At the end of the treatment cycle, the results were very favorable. The patients who received acupuncture had a 97.7% effective rate, while the other patients had only a 77.1% effective rate.
Your physician can help determine if acupuncture might be an appropriate treatment option for your hair loss. (It's important to first find the root cause of your hair loss—whether it's an undiagnosed thyroid disorder, hormonal imbalance, stress, certain medications, heredity, etc.)
Remember, realistic expectations are key. Acupuncture isn't a miracle cure for everyone experiencing balding/hair thinning.  But results like the ones mentioned above (in addition to ongoing research in the study of hair loss) are very promising!
For more helpful information about acupuncture from the National Center for Complementary and Integrative Health, click here. 
Keep reading our blogs for more beneficial health and wellness information, hair and eyebrow care and much more!
Always remember: Be informed. Be encouraged. Be empowered. But, most of all . . . Be yourself.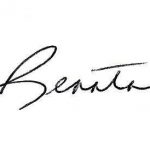 About the Author
Renata Marie Vestevich is the president and founder of EES – Essential Eyebrow Solution®. She is also the owner and director of Advanced Hair Solutions in Auburn Hills, Michigan. Her career covers more than 30 years in the cosmetology and hair replacement industry. To read Renata's full bio, click here.