November 20, 2018
In
Blog
The Importance of the Eyebrow Growth Cycle
Full, thick, beautiful eyebrows aren't a passing trend—they're here to stay. Not only do eyebrows frame our face, but research has shown they are the key to helping us look more youthful. If you're hoping to increase the density of your brows but have over-tweezed or over-waxed, I encourage you to put down those tweezers, postpone your next waxing appointment and keep reading!
When you're "growing out" your brows, patience is key. Why? Eyebrows will NOT grow overnight. The eyebrow growth cycle is typically about 4 months (whereas scalp hair's growth cycle takes about 3-4 years to complete). Let's take a closer look at the science behind eyebrow hair growth. (Don't worry, you won't get graded on this information—I promise!)
The eyebrow growth cycle
Did you know that all body hair (including your eyebrows) has a 3-phase growth cycle? While eyebrow hair, scalp hair and eyelashes may all grow at different rates, they all still follow the same 3-phase cycle. Here's how the cycle works:
Anagen (1st Phase) – Commonly known as the active growth phase, the cells in the root of the hair quickly divide—resulting in new hair growth.
Catagen (2nd Phase) – After the Anagen phase is complete, a very short transition period starts. During the Catagen phase, the blood supply to the follicle is halted—and hair growth temporarily stops.
Telogen (3rd Phase) – Lastly, hair enters the Telogen or "resting" phase. Throughout this period, hair is inactive and doesn't grow. After the Telogen phase, the cycle begins again.
Keep in mind, scars, thyroid conditions, underlying medical conditions, excessive tweezing, waxing and threading, certain medications, and genetics can all impact how well your eyebrows grow. Consult with your physician if you have specific questions about your medical history and your eyebrows.
For more hair science information, visit The American Hair Loss Association.
Have you heard about using EES – Essential Eyebrow Solution® as part of your personal care routine?
EES is a patented, clinically-tested (with published results), paraben-free formula that has been shown to support, maintain and enhance natural eyebrows. The 1-oz. bottle of EES is an adequate supply to cover one eyebrow growth cycle (about 4 months). Consistent application and continued use of EES applied twice daily is essential for best results.
Keep reading our blogs for more useful health and wellness information, eyebrow trends and much more!
Always remember: Be informed. Be encouraged. Be empowered. But, most of all . . . Be yourself.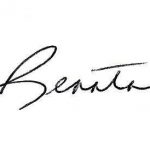 About the Author
Renata Marie Vestevich is the president and founder of EES – Essential Eyebrow Solution®. She is also the owner and director of Advanced Hair Solutions in Auburn Hills, Michigan. Her career covers more than 30 years in the cosmetology and hair replacement industry. To read Renata's full bio, click here.