This Summer, Take Better CARE of Your Hair
Bad hair days—we've all had them. Those three little words—Bad. Hair. Day.—can be very distressing, especially when you need to make a positive first impression … or have your photo taken. We all know how pictures preserve bad hair days and unflattering styles. Remember feathered bangs and crimped hair from the 1980s? (Even if you weren't born yet, you've probably seen the memes.)
Whether your hair is extra flat or mega frizzy, the toll a bad hair day can have on our psychological well-being is worth noting. In fact, researchers at Yale University found that bad hair days decrease self-esteem, increase self-doubt and generate a higher likelihood for personal criticism. Having spent three decades in the cosmetology and hair replacement industry, advising both male and female clients, I can confirm that these findings are true.
Summertime can really wreak havoc on your hair. Damaging UV rays can strip your hair's natural oils, keeping it from looking and feeling shiny and healthy. Combine this with high humidity, increased perspiration and plenty of pool time and it's no surprise your hair may not be looking its best. So, what can you do to help prevent further damage—or, even worse—hair loss? I've often given my clients this recommendation—start by taking better CARE of your hair. Here's how:
1. Get Frequent Trims – Want healthier, less scraggly hair? Get regular trims. If you have short hair, getting a little trim every 4-6 weeks will not only help your cut keep its shape, but your hair will be easier to manage. If your hair is fine or thinning, regular trims will help your hair look fuller. (Bonus!)
2. Stop Overheating Your Hair! – Try minimizing curling iron and flat iron usage. Be extra careful with heat settings. People with fine, thin and fragile hair should always use the lowest heat setting. The average time you need to hold a curl is approximately 5 to 10 seconds. (My pro tip: start with 5 seconds and gradually increase the time, if necessary).
Even using a hair dryer too much can dry your hair out—making it weak and more prone to breakage. Try letting your hair partially air dry before you use the hair dryer. (This may actually help your hair look fuller, too!)
3. Brush Carefully – Over-brushing can trigger breakage and cause split ends. Think about it. If your hair is constantly being brushed, you're creating unnecessary friction. And the best way to brush is to start from the bottom and gradually work your way up. Why? When you start detangling from the top of your scalp, you'll encounter more tangles and could possibly pull some of your hair out. (Ouch!)
4. Use Caution with Wet Hair – Whether you perspire heavily on a morning run or enjoy water sports at the lake, remember that your hair is more susceptible to breakage when it's soaking wet. Don't rough-dry your hair with a towel. Instead, gently press the water out. Unless your locks are coarse, curly or super thick, don't brush them while they're still wet. And it's always a good idea to use a wide-tooth comb. (Don't forget to work from the ends of your hair on up to the top of your scalp).
5. Exercise Proper Care at the Pool – Pool chemicals can be extremely harsh on your hair. The next time you go for a swim in a pool wear a swim cap. Be sure to rinse your hair thoroughly immediately after swimming … followed by washing your hair with a specially formulated swimmers' shampoo and deep conditioner.
6. Wear a Hat! – A wide-brimmed, light-colored hat is the perfect accessory to shade your hair and scalp from the scorching sun. (And if you are having a bad hair day, no one will know!)
If you have any specific questions or concerns about caring for your own unique hair and style, ask your stylist. Need to get to the root of any other hair or scalp concerns? Make an appointment to see a board-certified dermatologist. 
Here's to no more bad hair days!
Keep reading my blogs to learn more about the latest trends in haircare, beneficial health and wellness tips, eyebrow-related news and much more!
Always remember: Be informed. Be encouraged. Be empowered. But, most of all . . . Be yourself.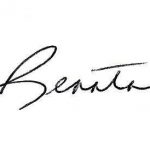 About the Author
Renata Marie Vestevich is the president and founder of EES – Essential Eyebrow Solution®. She is also the owner and director of Advanced Hair Solutions in Auburn Hills, Michigan. Her career covers more than 30 years in the cosmetology and hair replacement industry. To read Renata's full bio, click here.