Five Reasons for Eyebrow Loss … and What You Can Do About It!
Bold, beautiful eyebrows are in. Let's face it: We're not all genetically blessed with statement-making brows like Brooke Shields (the eyebrow icon of the '80s) or the current brow queen, Cara Delevingne. Even if you don't have eyebrows everyone will envy, nothing can be more distressing than realizing your eyebrows are thinning, or becoming more coarse, patchy or sparse.
Eyebrows are essential to our face. Besides protecting our eyes, they create a frame for our face, make us look more youthful and attractive, and play a vital role in nonverbal communication. Our eyebrows enhance the facial expressions we use to convey happiness, anger, surprise, fear, sadness and other emotions. They help make us—us.
If your eyebrows are not what they used to be, here are five common reasons why (and keep reading because I'll be sharing what could help revitalize them):
1. Over-tweezing or Over-waxing Your Brows – The 1990s brought us some baffling fashion choices (denim overalls and neon windbreakers, anyone?) and the over-plucked, over-tweezed (ouch!) pencil-thin eyebrow trend. (Quick! Hide the pictures.) Sad to say, some eyebrows have never fully recovered.
2. Aging – Prostaglandin is the hormone that signals your eyebrows to grow. As we get older, our natural prostaglandin production declines. That's why it's common around menopause for our eyebrows to thin, grow a little longer, become coarse and even change color.
3. Poor Diet – Do you think vegetables are four-letter words? Do the workers in your local drive-thru restaurants recognize you? If you're not giving your eyebrows the vital nutrients they desperately need to grow, they won't grow properly. Ditch the junk food and eat real food instead—such as nutrient-rich, green leafy vegetables; lean protein (including eggs); foods containing plenty of A, E and B Vitamins; and Essential Fatty Acids (EFA). Salmon, olive oil, whole grains, walnuts, almonds and flax seed are excellent sources of EFAs.
4. Prescription Medication – Did you know that your prescription medication could be causing temporary or permanent hair (or eyebrow) loss? According to the American Hair Loss Association, many commonly prescribed medications for acne, high cholesterol, depression and inflammation have hair loss listed as a common side effect. Ask your pharmacist or conduct further research about any medicine you are currently taking. For more valuable information from the American Hair Loss Association, click here.
5. Thyroid Issues – The American Thyroid Association (ATA), indicates that up to 60 percent of those with thyroid issues are unaware of their condition. Alarming, isn't it? Hypothyroidism may include the loss or thinning of the lateral third of the eyebrows. If you haven't already been diagnosed with a thyroid disorder, but are experiencing eyebrow or hair loss, it's best to speak with a physician who specializes in thyroid conditions. The main symptoms typically include: hair loss, weight gain, fatigue (even with adequate rest), mood swings and more. Additional information about thyroid disorders is available from the ATA here.
My Recommendations:
See Your Doctor
Determining the root cause of your changing eyebrows is critical. First and foremost, see your doctor. Have an honest conversation about your diet, your overall health, medicines you are taking and any changes to your eyebrows.
Put Your Tweezers Down
If you have thinning eyebrows, put your tweezers away and/or stop waxing for at least a month so your eyebrows have a chance to grow. Then, fill them in with a cosmetic enhancer before you tweeze, and tweeze very carefully, only pulling out the stray hairs.
Try EES – Essential Eyebrow Solution®
EES is the only clinically tested (published results) and patented eyebrow product on the market. Infused with the natural botanical black cohosh, EES helps nourish brows to help support lasting fullness; conditions brows to promote strength, suppleness and shine; and revitalizes eyebrow hair, resulting in the appearance of thicker eyebrows. If your eyebrow hair follicle is still active (and not damaged due to scarring, excessive tweezing or threading, a medical condition or genetics) and if you use EES twice daily for 3-4 months as directed, you are likely to see a positive result. Click here to learn more.
Be Patient
Remember, the eyebrow growth cycle typically takes 3-4 months, so recognize that improvements will not happen overnight. (Bonus: the 1-oz. bottle of EES is an adequate supply to cover one full eyebrow growth cycle.)
I hope you can pinpoint the cause of your changing eyebrows. Here's to fuller, thicker brows—and a more confident, healthier, more beautiful YOU!
Keep reading my blogs for more helpful information on eyebrow-related news, hair tips and trends, healthy lifestyle choices and more!
Always remember: Be informed. Be encouraged. Be empowered. But, most of all . . .Be yourself.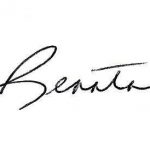 About the Author
Renata Marie Vestevich is the president and founder of EES – Essential Eyebrow Solution®. She is also the owner and director of Advanced Hair Solutions in Auburn Hills, Michigan. Her career covers more than 30 years in the cosmetology and hair replacement industry. To read Renata's full bio, click here.