RMV Trademarks, LLC, the Maker of EES – Essential Eyebrow Solution®, Attends 2018 American Society of Clinical Oncology (ASCO®) Annual Meeting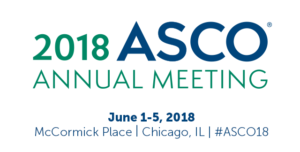 RMV Trademarks, LLC, the Maker of EES – Essential Eyebrow Solution®, Attends 2018 American Society of Clinical Oncology (ASCO®) Annual Meeting
AUBURN HILLS, Mich. – June 1, 2018. RMV Trademarks, LLC, the manufacturer and distributor of Essential Eyebrow Solution®, is attending the 2018 ASCO® Annual Meeting, held June 1- 5, 2018 at McCormick Place, in Chicago, IL.
"We look forward to meeting with oncology professionals from around the world who share our commitment to the well-being of those facing the difficult challenges of cancer," states RMV Trademarks Founder and President Renata Marie Vestevich. "We understand the profound changes in appearance as cancer patients go through the medical journey toward remission—changes that make their illness more obvious and psychologically painful" adds Vestevich. "At RMV, we want to preserve the dignity and emotional well-being of cancer patients. Great strides have been made in helping chemotherapy patients retain scalp hair. But, until now, no method has been available for the preservation of chemotherapy-induced eyebrow hair loss."
It is estimated that 1.7 million people will be diagnosed with cancer in 2018 in the US alone. The majority of them will undergo chemotherapy or radiation, which will most likely result in radical alterations to their appearance. More than 80% of these cancer patients consider hair loss to be the worst aspect of their chemotherapy treatment.
RMV Trademarks has developed and patented a unique product that is applied to the eyebrows of cancer patients. The product, EES – Essential Eyebrow Solution®, has been clinically shown to be safe and effective in preserving natural eyebrows in connection with chemotherapy treatment. The EES open trial clinical data was published in PRIME International Journal of Aesthetic & Anti-Ageing Medicine, a peer-reviewed publication. The article, "Preserving Eyebrow Hair during Chemotherapy Treatment" was written in collaboration with Josephine Ford Cancer Institute, located in Detroit, Michigan. For additional information about RMV and EES, click here.
ABOUT ASCO ANNUAL MEETING
The ASCO Annual Meeting, one of the largest educational and scientific events in the oncology community, brings together more than 32,000 oncology professionals from around the world to discuss state-of-the-art treatment modalities, new therapies and ongoing controversies in the field. The five-day event provides a venue for physicians and scientists to present research results to a global audience of oncology professionals. For more information, click here.
ABOUT ASCO
In 1964, a group of seven cancer physicians banded together with a single purpose—to improve the care of people with cancer. ASCO has held true to this vision. For over five decades, ASCO and its members have established and advanced the field of modern clinical oncology. Today, ASCO has more than 40,000 members who are working hard to harness rapid changes in science and technology to achieve even better outcomes for tomorrow's cancer's patients. Click here to learn more.