Before You Step Into the Salon … 12 Hair Coloring Terms You Should Know
Spring is finally here! It's the perfect time to clean out your closets, step up your exercise routine after a long winter … and explore the idea of changing your hair color. Throughout my career, I have witnessed how the right hair color (and cut) can positively transform your appearance—either by making you look younger or by enhancing your natural skin tone and features.
Whether you like to experiment with color trends inspired by the spring blooms popping up all over social media, need to cover some gray, or simply want to feel your best, it's important to know the basics of the hair coloring process. A trip to the salon for a color change could be intimidating if your hair stylist is using terms you don't know. And the result will be disappointing if you do not clearly communicate what you want. For example, let's take the term "blonde." If you hear that term and picture the honey-blonde of Jennifer Lopez, but your stylist is thinking the platinum blonde of Gwen Stefani … well, you get the picture. Speaking of pictures, bring them in. Remember, realistic expectations are key, too. (Changing your black hair to platinum blonde is probably not advisable—nor is it realistic in the time set for a regular hair appointment.)
With that said, here are 12 helpful hair color terms you should know:
1. Tone – Generally describes a specific color such as "copper" for red, "honey" for blonde and "ash" for brown. (Colors are separated by warm tones and cool tones—see definitions of those terms following.)
2. Warm – A tonal value that applies to blonde, brunette and red shades. A color has "warm tones" if it has yellow, orange or red. Warm colors often include auburn brunettes and golden blondes.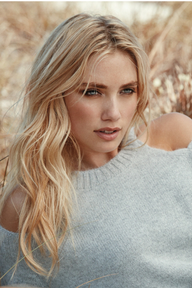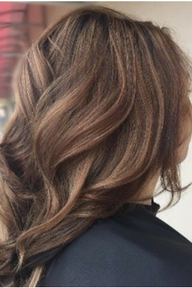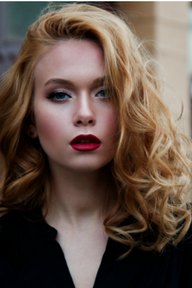 3. Cool – A tonal value that also relates to blonde, brunette and red shades. A color has "cool tones" if it tends to be more blue, green or violet. Plum reds, ash browns and platinum blondes are commonly known as cool colors. Gray and white hair is usually considered cool in tone.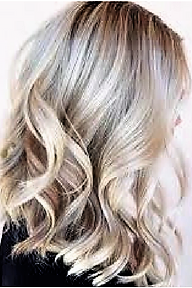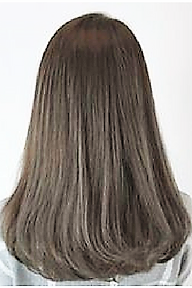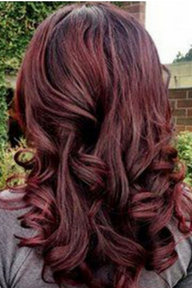 4. Base Color – Your natural hair color as seen at the roots or artificial color applied underneath highlights, lowlights, or other dimensional color applications.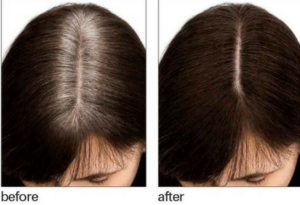 5. Contrast – A value applied to highlights. For example, high-contrast highlights are much lighter than the surrounding hair while lower contrast highlights blend in more and result in a more natural look.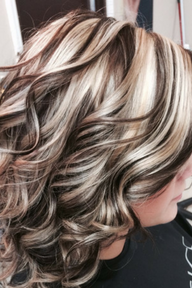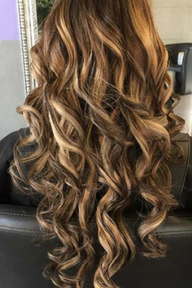 6. Single Process – Coloring that only requires one step. (Ideal for those who want all-over color and aren't looking to add any lowlights or highlights.)
7. Double Process – When two color services are done in one visit. (This usually involves lightening hair by more than two shades.) My recommendation: don't ever try this complicated process at home. Leave it to a pro.
8. Coverage – A measure of your hair color's ability to cover gray. Keep in mind, some hair color formulations are too transparent and will not properly cover gray hair.
9. Texture – The diameter of an individual hair strand. Commonly described as either fine, medium or coarse hair.
10. Dimension – Hair that is all one color is said to be lacking dimension. Most often, stylists add dimension to your hair with lowlights or highlights.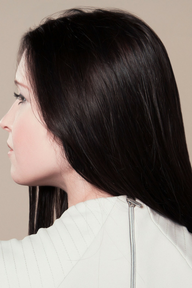 11. Highlights and Lowlights – Highlights are pieces of hair that are colored somewhat lighter than the base color. Lowlights are pieces of hair that are colored somewhat darker than the base color. Highlights and/or lowlights can be done to give colored hair a more natural look since natural hair tones are usually a mix of several subtle shades in color. They give hair more depth and can make hair look thicker. The hair color is often applied with foils or balayage (a method where your colorist will paint your hair with color or an overall coloring product).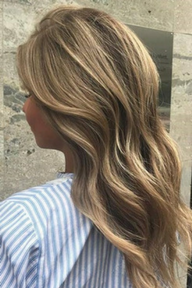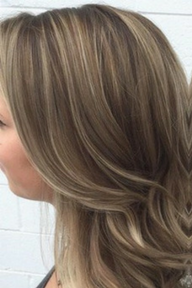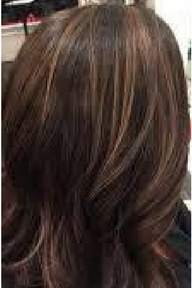 12. Toning – Not to be confused with "tone," toning is the most important part of the coloring process—where a sheer gloss or color is applied. In the toning process, the specific shade will be determined. It removes unwanted tone or adds the desired tone to your hair.
Now you're ready to discuss your options with your professional stylist, take into account his or her recommendations and then make some informed decisions the next time you go in for a color treatment. Whatever you decide, I hope you love your new look!
Keep reading my blogs for more helpful information on hair tips and trends, eyebrow-related news, healthy lifestyle choices and more!
Always remember: Be informed. Be encouraged. Be empowered. But, most of all . . .Be yourself.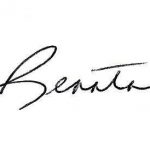 About the Author
Renata Marie Vestevich is the president and founder of EES – Essential Eyebrow Solution®. She is also the owner and director of Advanced Hair Solutions in Auburn Hills, Michigan. Her career covers more than 30 years in the cosmetology and hair replacement industry. To read Renata's full bio, click here.