Keep Your Eyebrows Looking Fabulous After 40! Renata's 6 Simple Steps.
To look and feel your best, it's advisable to moisturize your skin, drink plenty of water, eat well and get regular exercise. If you're in your 40s, 50s—or beyond—and want to maintain a youthful, attractive appearance, it will also be important to include your eyebrows in your personal care routine. Because, as we age, our eyebrows naturally start to thin, may become coarse, grow a little longer and even change color.
Being in the cosmetology and hair replacement industry, I've spent my career demonstrating how the right haircut and color can transform your appearance. The same is true of your eyebrows. If you've been stuck in the same eyebrow routine for far too long, it's the perfect time to revitalize your brows.
Here are my six simple steps to keep your eyebrows looking fabulous after 40!
Step 1: Stay away from tweezers
If you have thinning eyebrows, put your tweezers away and/or stop waxing for a month. Give your eyebrows a chance to grow. Then, fill them in with a cosmetic enhancer before you tweeze, and tweeze judiciously, only pulling out the stray hairs.
Step 2: Align your brows properly
Do you know that your eyebrows should actually align with the bridge of your nose? If they don't, it's time to stop tweezing or waxing and let them grow in.
Step 3: When using cosmetic eyebrow enhancers, avoid matching your hair color
Do you color your hair? If so, your hair color shouldn't match your eyebrows—it should complement them. So choose enhancers that work well with your hair color. (If you have gray hair, go several shades darker for a stunning contrast.)
Step 4: Aim for well-defined brows
Full, thick eyebrows are in. Eyebrows that are sparse enough to let the skin underneath show through could be aging you. When using an eyebrow enhancer, fill in where your natural eyebrows would be. Use feathery strokes for a more realistic look.
Step 5: Don't overdo it
Remember, don't go too far outside your natural shape or pick a shade of cosmetic that's too dark or too light. Ask a professional aesthetician if you're unsure about what's right for your skin tone, age, facial shape, etc.
Step 6: Use EES – Essential Eyebrow Solution® as part of your personal care routine
Infused with the natural botanical black cohosh, EES is a patented, clinically-tested formula that nourishes brows to help support lasting fullness; conditions brows to promote strength, suppleness and shine; and revitalizes eyebrow hair, resulting in the appearance of thicker eyebrows. Click here to learn more.
If you have specific questions about your brows, ask your friends for the name of a trusted aesthetician near you. Keep reading my blogs for more useful health and wellness information, eyebrow trends and much more!
Always remember: Be informed. Be encouraged. Be empowered. But, most of all . . . Be yourself.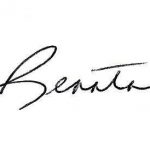 About the Author
Renata Marie Vestevich is the president and founder of EES – Essential Eyebrow Solution®. She is also the owner and director of Advanced Hair Solutions in Auburn Hills, Michigan. Her career covers more than 30 years in the cosmetology and hair replacement industry. To read Renata's full bio, click here.