September 29, 2017
In
Blog
Think Pink! October is Breast Cancer Awareness Month!
You may not be aware, but EES – Essential Eyebrow Solution® was originally formulated to address the potential loss of eyebrow hair during chemotherapy.  And many of the participants in our clinical trial were breast cancer patients.  That's no surprise, because according to breastcancer.org, about 1 in 8 U.S. women (about 12%) will develop invasive breast cancer over the course of her lifetime. It seems like we have all been affected by this cancer, whether because of our own personal experience or that of a friend or relative. That's why it's critical that we join together and support Breast Cancer Awareness Month—an annual international health campaign organized by major breast cancer charities every October to increase awareness of the disease and to raise funds for research into its cause and prevention.  
I continue to be inspired by those who must face the formidable battle of the most common form of cancer among women. I am grateful for everyone who is raising awareness about the disease. I am encouraged by ongoing research. I am hopeful that someday soon, we will find a cure! And, I am proud to pledge my support for women who are enduring treatment for cancer.
So, I will be donating 10% of October's sales of EES to the Look Good Feel Better® (LGFB) Foundation. This public service program teaches beauty techniques to people with cancer to help them manage the appearance-related side effects of treatment. The program includes lessons on skin and nail care, cosmetics, wigs and turbans, accessories and styling, as well as helping people with cancer find some normalcy in a life that is by no means normal.
The LGFB program is offered through a collaborative effort of three organizations: The Look Good Feel Better Foundation, which is the charitable arm of the Personal Care Products Council, the leading national trade group representing the global cosmetics and personal care products industry; the American Cancer Society; and the Professional Beauty Association, a notable organization of salon and spa professionals.
Our team at my hair replacement salon, Advanced Hair Solutions, LLC, has donated time and service to LGFB for many years. They provide tremendous emotional support and valuable resources for those enduring cancer and related treatments. I am proud to support an organization that offers so much compassion, hope and empowerment during a challenging time. Looking good is not about vanity. It's about regaining control, confidence and a sense of self.
In keeping with the spirit of the October campaign, EES is also offering 20% off your purchase all month long. Visit: https://essentialeyebrowsolution.com and use promo code EES20PINK at checkout.
And keep in mind, if you're concerned about your risk of breast cancer, start the conversation with your physician about what's best for your health today. Don't wait.
Together, let's think pink and help spread hope to everyone who has walked the cancer journey.
Always remember: Be informed. Be encouraged. Be empowered. But, most of all . . .Be yourself.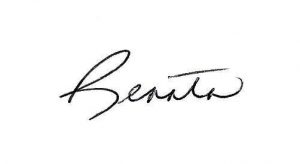 About the Author
Renata Marie Vestevich is the president and founder of Essential Eyebrow Solution®. She is also the owner and director of Advanced Hair Solutions in Auburn Hills, Michigan. Her career covers more than 30 years in the cosmetology and hair replacement industry. To read Renata's full bio, click here.