September 11, 2017
In
Blog
What Do You Know About Alopecia?
If you've read my bio, you know that I worked for many years in the hair replacement industry and many of my clients came to me searching for attractive solutions to hair loss. Often they were dealing with alopecia, so I know intimately how challenging it can be to live with this condition. September is Alopecia Awareness Month and I am so satisfied to be able to use this opportunity to share some helpful information—alopecia is often misunderstood or simply unknown.
First of all, alopecia can begin at any time in life. It can be permanent or temporary. A common form is androgenetic alopecia or "female pattern hair loss," a genetic condition where the hair falls out very gradually.
Another common form of alopecia is alopecia areata. If affects 6.8 million people in the US alone. With this condition, hair loss can either be temporary or permanent. It is an autoimmune disease where the body attacks the hair follicles and causes patches (usually about the size of a quarter) on the scalp or face. It is not caused by stress as some people may think. It affects children and adults of every race. Because the hair follicles are not destroyed, the hair may regrow at any time. There are many types of alopecia areata. Among them are alopecia totalis, which results in complete hair loss, but only on the scalp, and alopecia universalis, which causes hair loss on the scalp, face and body. There is also a type of alopecia called cicatricial alopecia. It is extremely rare. Unlike alopecia areata, the hair loss is permanent because the hair follicles are destroyed.
I'm excited about the fact that there is growing awareness around alopecia because the resources are numerous and, in many cases, imaginative and informative. If you are dealing with alopecia, know someone who is, or just want to learn more about this condition, here are some wonderful places to explore:
www.naaf.org – The website of the National Alopecia Areata Foundation. This site has information on the NAAF pen pal program, NAAF annual conferences, support groups, how to donate hair for wigs and many other related topics. It's a rich source of reputable information.
www.aad.org – The official website of the American Academy of Dermatology, it covers treatment, symptoms and causes. There are even links to many other sites of interest.
www.alopeciaworld.com – This 18-page site has links to international groups from musicians and artists with alopecia to vegetarians with alopecia . . . and so much more. Discover information on wigs, hairstylists, shopping, etc. It's really an attractive, fertile site, designed to draw you in.
www.baldgirlsdolunch.org – The site of a nonprofit organization that is both entertaining and educational, there are posts with topics like shaving your head and dating with alopecia. Enjoy lots of photos and tons of educational resources. Speaking of dating with alopecia, I thought you might enjoy the following : Girl's First Date: Be Yourself.
Thank you for letting me share this with you. As you know, nearly every post I have written here has dealt with the concept that beauty is something intangible and comes from within. I have witnessed the remarkable beauty and strength of those with alopecia and I encourage you to visit the above sites to see some proof of it yourself.
Always remember: Be informed. Be encouraged. Be empowered. But, most of all . . .Be yourself.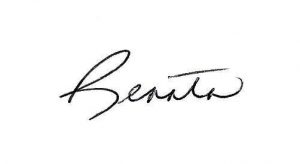 About the Author
Renata Marie Vestevich is the president and founder of Essential Eyebrow Solution®. She is also the owner and director of Advanced Hair Solutions in Auburn Hills, Michigan. Her career covers more than 30 years in the cosmetology and hair replacement industry. To read Renata's full bio, click here.